Auckland Airport licenses specific taxi and shuttle companies to ensure airport visitors and travellers receive a high standard of service.
All taxi and shuttle companies are able to drop you off at the airport, however only licensed companies are able to pick you up from the designated taxi ranks at the terminal buildings.
Taxi and shuttle ranks are located outside the arrivals area (door 8) at the international terminal and outside the Jetstar forecourt at the domestic terminal. You can pre-book with one of the companies listed below or just turn up at the terminal ranks – taxis and shuttles are always available.
Indicative fares from the airport into the city is between NZ$75 – NZ$90 one-way for a taxi and shuttles($33 for one person plus $8 for each extra person together in the same group). For specific fare pricing, contact the taxi and shuttle companies directly.
Taxi companies
Auckland Co-op Taxis
Phone: +64 9 300 3000
Website: www.cooptaxi.co.nz
Corporate Cabs
Phone: +64 9 377 0773
Website: www.corporatecabs.co.nz
VIP Cabs Limited
Phone: +64 9 377 5050
Website: www.vipcabs.co.nz
Dial A Cab Limited
Phone: +64 9 355 3000
Website: www.dialacab.co.nz
Green Cabs Limited
Phone: 0508 447 336
Website: www.greencabs.co.nz
ATS Auckland Taxi Service
Phone: +64 9 845 4666
Website: www.aucklandtaxiservice.co.nz
Shuttle companies
Super Shuttle
Freephone 0800 SHUTTLE (0800 748 885)
Phone: +64 9 522 5100
Website:
www.supershuttle.co.nz
Shop online and pick up when you arrive
Shop all the best brands from Karen Walker, SABEN, Icebreaker and more
---
Find out more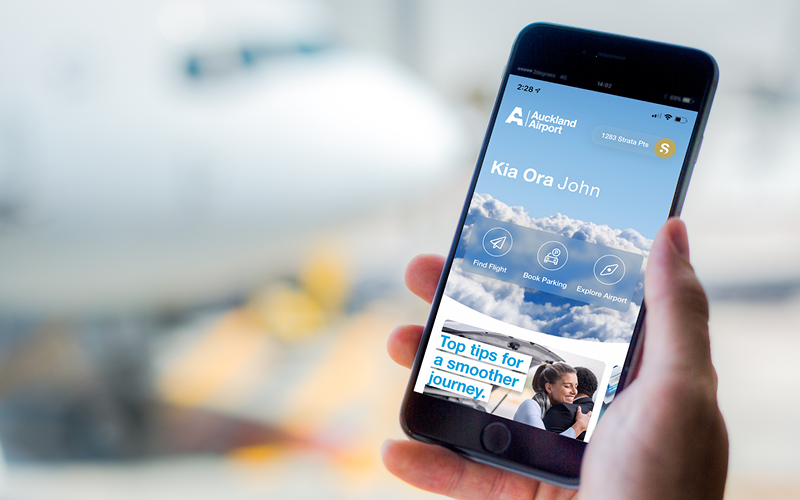 Download the Auckland Airport App
The ultimate journey planning tool, like having your own personal assistant at the airport, giving you helpful alerts, updates and reminders
---
Learn more